Restaurant Review: Les Infidèles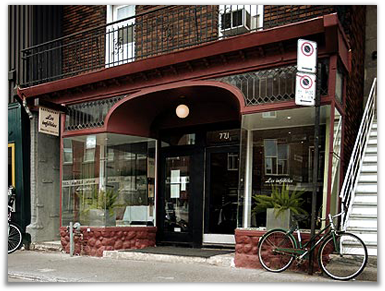 Les Infidèles
771 Rachel, Montreal
514-528-8555
Open everyday from 6pm
About a 5 minute walk from Mont-Royal metro station
I love french cuisine, especially when the menu offers meats that I won't usually eat at home, such as horse and deer. Looking for a "bring your own wine" restaurant for my birthday celebration Les Infidèles came up as a strongly suggested recommendation. After having had a quick look at the menu online, I called to make the reservation.
Till now I have tried this restaurant two times, once on a Monday night for my birthday supper, and another time on a Saturday night for my grandparent's anniversary. I could assure you that there there is a considerable difference in the service and restaurant atmosphere between both these nights. If you're looking for a quieter setting with a charming personal service, go during the week. If not, during the weekend you'll be raising your voice in order to be heard properly but you'll still get attentive service.
I opted for the table d'hôte (also known as the "menu dégustation"), which was priced at 47$ if you didn't choose any other extras. All I could say is that none of the plates disappointed me. Everything from the taste to the plating was done so perfectly. The meat was cooked just as to my expectations, and every dish was surprisingly flavorful in its unique way.
Assiette de poissons fumées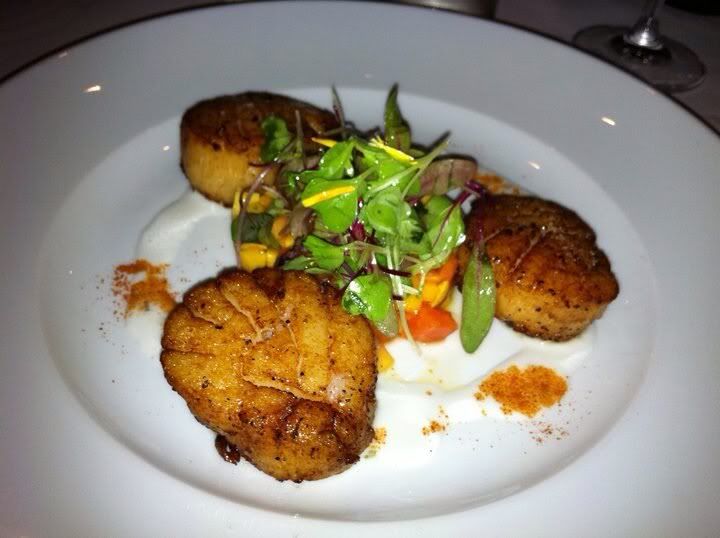 Poêlée de pétoncles, salsa fruitée, lait de coco et menthe (3$ extra)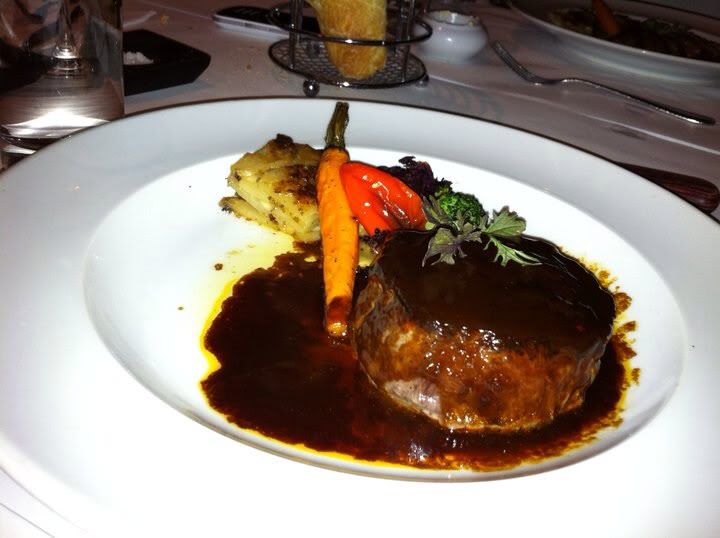 Filet mignon de cheval avec sauce aux framboises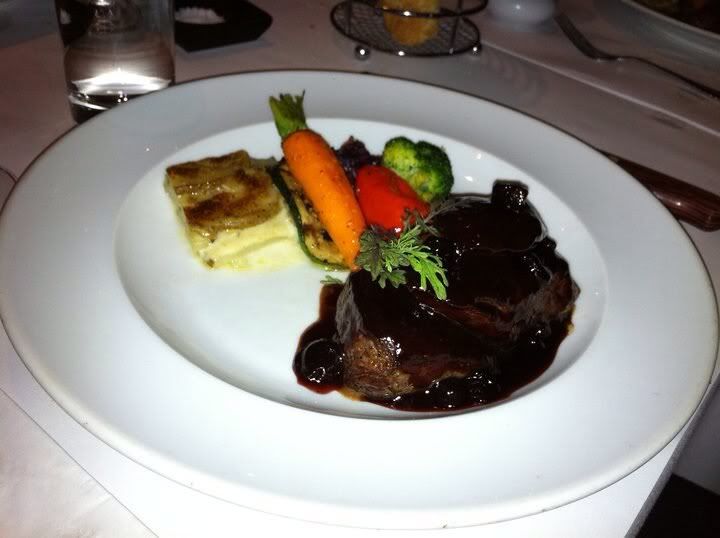 Médaillon de cerfs de Boileau, poire pochée au vin rouge au cassis (7$ extra)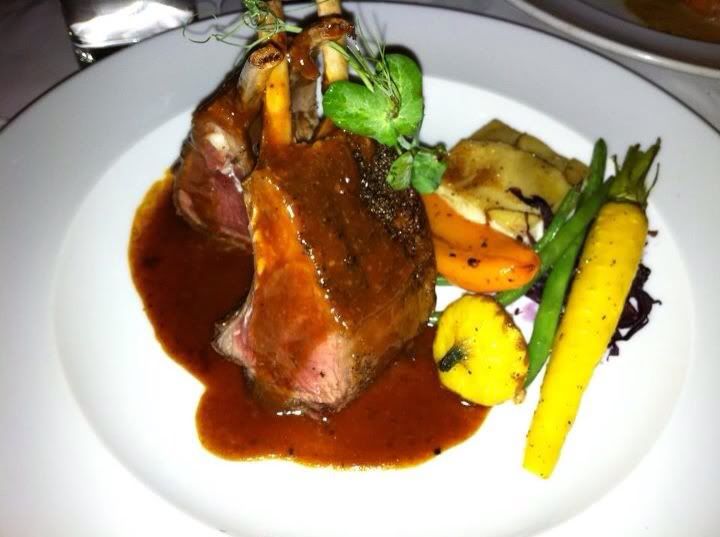 Carré d'agneau, ail, miel et romarin (3$ extra)
---
---